You can do it…
You want to be a LuLaRoe consultant huh? Let me guess, you fell in love with the patterns and have been buying so many pairs of leggings you are hiding the mail when your husband comes home? OR, you just had that feeling… that one that keeps you awake at night and is telling you, that this is something you should just go for! Or, you have seen the income potential and have been looking at new houses?
How I can help you?
You will be on the fastest growing team in the company, Have continued support, Access to ideas and tips on operating a successful business.
To receive more information about owning your own LulaRoe boutique, you can also email me at LoveHustleStyle@gmail.com to request more info.
YOU ARE IN THE RIGHT PLACE! 
You are with YOUR people! We get you! We understand! 
LuLaRoe is where it is at! The first thing you need to do is get signed up. There is a waiting period right now and you want to get in line. You do not make your first order by getting in line, you are just saying, "Hey! I am ready, I need to be inline!"
Contact us HERE for more information.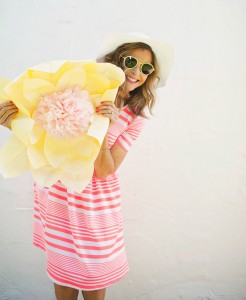 Let's go over some of the most asked questions: 
How much time is this going to take me: 
It depends on what kind of money you want to make. Not kidding. You can work one day a week or seven. You can have a partner, or go at it alone. But If you can give it 20-30 hours a week when you start, you are off to a good start. 
How much is this going to cost: 
When you first submit your paperwork, it doesn't cost you anything. When you finally get that AMAZING on-boarding phone call, you will place your first order. You can choose from a few different packages designed to give you a good variety of inventory. You can also do a custom package and depending on what is in stock, they can help you when you order. PLUS you have an amazing TEAM who is always available to help you decide what is best for your customers. Packages range from $4,800 to $6,000 depending on which one you choose. Don't forget you get 25 free items with a purchase of 300 items, AND you always get a 5% discount on every order. 
I didn't know it cost so much, I am freaking out because I wanted to do this: 
It is ok. Take a deep breath. 
I was scared as well. BUT, you have to remember that this is your inventory at wholesale. If you spent $5,000 to start, you have $10,000 – $12,000 in inventory! This is an investment. It is worth it! 
How have people raised the money to start: 
Good question. I have seen a lot of different ways, from a 0% interest credit card, tax refund, savings, bank loan, small business loan, partnership, loan from family, having a HUGE garage sale, to simply putting some money aside each month until you have enough. Remember that once you sign up, you will have about 10 weeks to get your initial order money together. 
My husband/partner isn't onboard:
I hear this a lot. I hate that I do, because then when you are bringing in more then him selling leggings, it is hard not to say "I told you so!" Ok so I am not really that way, but I wish you had more support. That is why you have us! We do get it. You did other companies before and it didn't go as well as you had planned and so now the significant other is scared of any new adventures. OR they are just not sure what this "leggings thing" is or they think it is a pyramid scheme (yes, I have actually heard that one).
Don't worry. We have Paul who can talk to them 🙂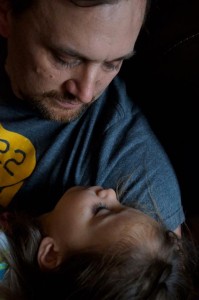 Isn't he sweet? This is probably my all time favorite photo. But really, Paul is always available to talk "numbers" with anyone who wants or needs him to. You can catch us on Periscope together, and Facebook where we do trainings for spouses to help them understand why you are so excited. Sometimes when you can show them some solid numbers they are more likely to listen. OR maybe they will listen to a guy who turned his "man cave" into a LuLaRoe boutique because the money was worth it! 
What happens if this doesn't work out: 
It will. But if something crazy happens you are not stuck. LuLaRue will BUY BACK your entire inventory at 90% and refund your money! That is why so many take the leap, because this company believes in you! 
How much can I make:

When you start this business you will need to purchase your initial inventory. The cost is approximately $5,000-­$6,000. Plus you will need some additional supplies. By making this initial investment you are making a huge step towards the freedom that comes from owning your own business.
This is a simple business, and as you work it (it does take work) you can earn full ­time income for part-­time work. With LuLaRoe, in a matter of a few months, you can completely repay your initial investment and have money in the bank.
The examples that are shown above assume a $5,500 investment ($4,941 initial inventory and $500** for miscellaneous startup expenses) and an $18 average profit per item. The retail value of these items is approximately $12,500*. The clothing items in this example include the following (your cost and items may vary depending on the products you select for your initial order):
● 75 Cassie Skirts
● 58 Julie Dresses
● 75 Irma Tops
● 78 Classic T­ee's
● 70 pairs of Leggings
● You will also receive 25 items of your choice FREE when you purchase 300 items or more in your initial inventory (I suggest choosing the Lindsay Kimono as it's a great up-sell piece and you will profit $1100)
● You will have a total of 381 items
Each time you sell items, you need to replenish your inventory. I suggest that, as you pay yourself back, you consider investing money back into your business to increase your inventory. Many of the most successful consultants have 600-­800 pieces in their inventory. The minimum order with LuLaRoe is 33 pieces. If you sell 25 pieces, then order 33 pieces to slowly increase your inventory. Your repayment will not be quite as fast but you can increase your sales with a larger inventory.
A few things to consider:
● The chart above does not include the sale of the Lindsey Kimonos. Selling all Lindseys would be an additional profit of $1100 in your pocket
● The average number of pieces sold at a pop­up boutique is 25. By doing one in ­person or online pop­up per week (5-­6 hours total per week) you can pay yourself back in 4 months. By doing 3 pop­ups per week (or 1­2 large online events) you can pay yourself back in approx 1 month
● How many businesses can you invest in where you can pay off your initial investment within a matter of months and be profitable?
● $1,440/month is $17,280 per year, $2,880/month is 34,560, and $5,040/month is $60,480 per year!
● The above scenario is considering you are doing your business part­ time (but working it as a business)
● You can also build a team and increase your income