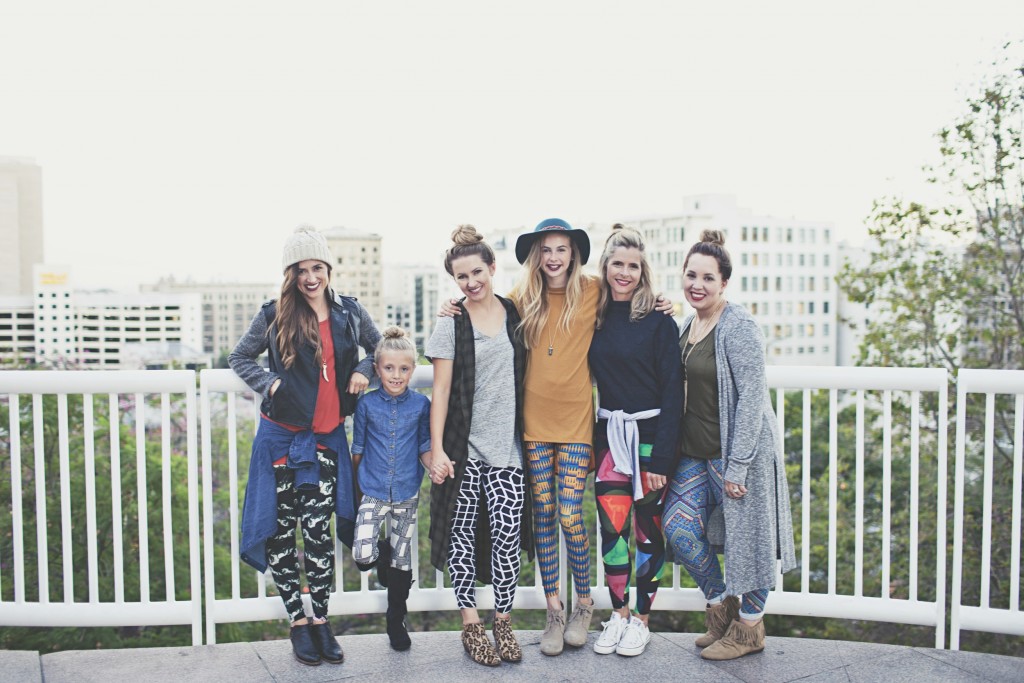 LuLaRoe clothes are fashion-forward, quick to market, on trend pieces in limited production amounts. The limited availability of designs and patterns (no more than 2500 items are created from a specific print) has created high demand and "addicts" everywhere. The clothes are flattering, comfortable, and they are manufactured with attention to detail and a commitment to high quality
There are a few different ways you can purchase LuLaRoe clothing. This is not your typical order from a store online or from a catalog. You will be purchasing from a LuLaRoe stylist at either an online "pop-up" boutique or even at an in-home "pop-up" sale.
Attend a in-home Pop Up sale. You or a friend can Host a LuLaRoe Pop-Up Boutique and earn free clothes!  A LuLaRoe Fashion Consultant will bring and set up the product while you visit with your friends, meet new people, shop a little (or a lot), and earn free product at the same time!
This is truly one of those times when "the more the merrier" holds true and can only work in your favor, so tell your friends! Tell your daughters' friends! Tell the lady ringing up your groceries! The girl that babysits your neighbors' kids! Even your mail carrier! And tell them to tell their friends. It's a party!
To schedule a home Pop Up sale please email Tiffany at LoveHustleStyle@gmail.com
Attend a online Pop Up Sale. You can join our weekly online Pop up events HERE. Weekly we host a 24 hour Pop Up sale in which you can sit in your favorite chair with your favorite unicorn leggings on and watch as photos of the items for sale are posted in our VIP Emma Lou's Boutique page. Simply comment "SOLD" on the items you want and you will be quickly invoiced and your gorgeous LuLaRoe items shipped to you!
Attend an Open House Event. If you are in the Houston, TX area, you are invited to our monthly open house event. For more information please email Tiffany at LoveHustleStyle@gmail.com